I first visited Thailand ten years ago and since then, I've been telling anyone who will listen that it's the best holiday destination for Australians. For starters, the location is ideal. Thailand can be reached directly from Sydney in just 8 hours, plus a few hours for connecting flights on either side. Second (and I think more important), the haven available when you get there is well worth the travel time, regardless of your flight path. For this trip a decade later, I set my sights on visiting Koh Samui. I had yet to visit the island, having previously chosen Phuket on two occasions. So for my return to traveling after the pandemic, I decided now would be a good time to splurge on a flight to Koh Samui and stay at the Four Seasons Koh Samui.
Island time in Koh Samui
I'll start by sharing a little about this island and why it could be your best bet when visiting Thailand. If you don't know yet, there are many beautiful islands to choose from when going on vacation to Thailand. In fact, there are an impressive 1430 islands in Thailand, but incredibly, Koh Samui counts as some of the top picks.
As one of the more expensive islands to visit (both in terms of the airlines that fly to the island and in terms of the accommodation offerings), this is a great option if you're on a tight budget. And perhaps it's this exclusivity that makes this island a top choice for honeymooners looking for pristine beaches, less crowds, and a slower pace.
If you want beach bars and clubs, head to Phuket. And if you want quiet serenity, Koh Samui is your best beachside location in Thailand to relax.
The Four Seasons of Koh Samui
For this visit to Thailand, I partnered with Four Seasons to capture the best that Thailand has to offer. I've always been a loyal fan of Four Seasons properties and even had the opportunity to visit a flagship property in Banff five or six years ago, so it's only fitting that I return to travel with one of the hotel brands I own. long revered.
The Four Seasons on Koh Samui is easily one of the most beautiful hotels in Thailand and Southeast Asia in general. Nestled in the hills and quietly tucked away off site, this property offers maximum privacy and seclusion for those who prefer going off the grid. Each villa comes with its own pool and views out to sea, with palm trees adorning the landscape to provide privacy and make you feel as if you have the island to yourself.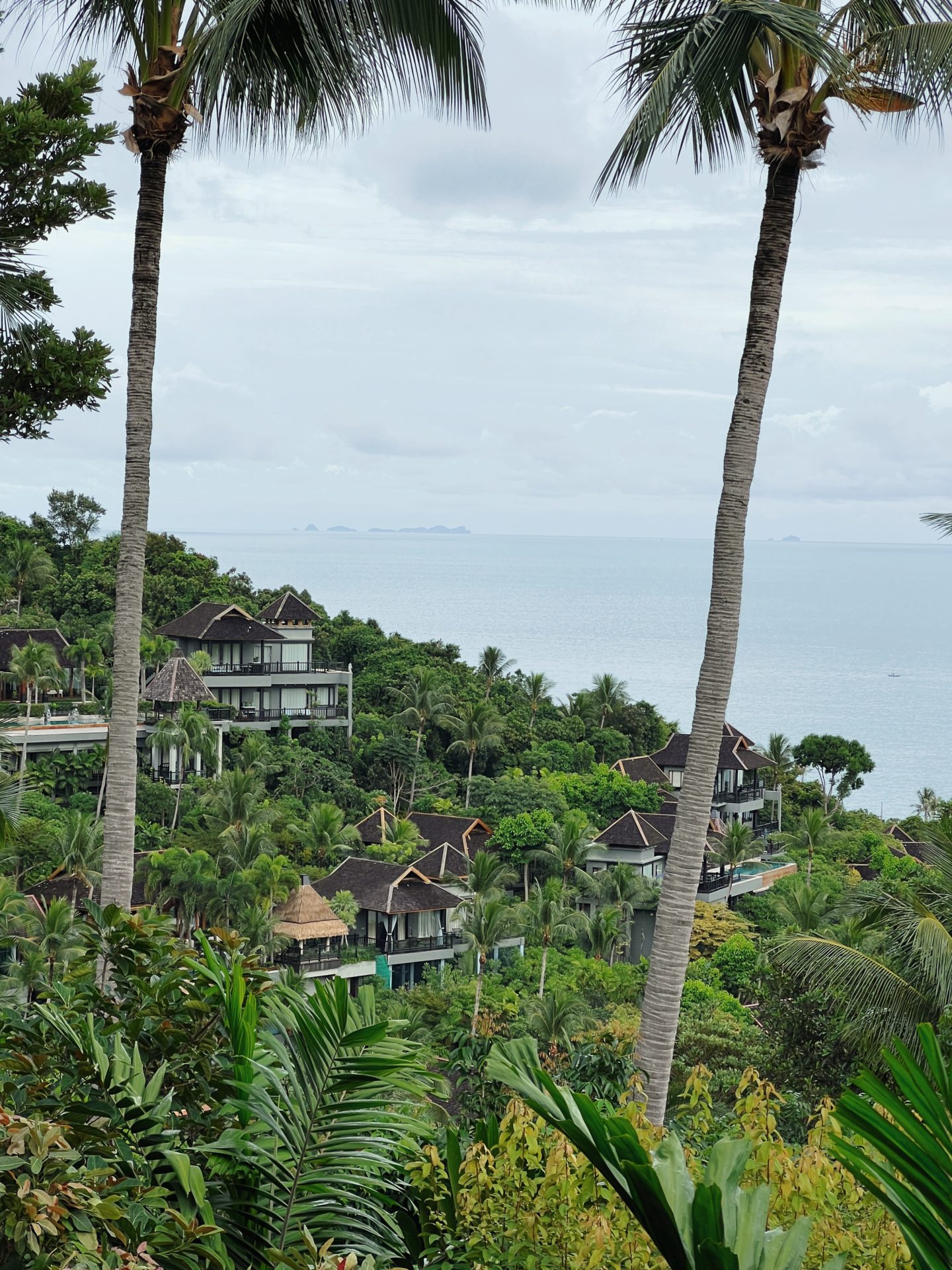 Highlights of Koh Samui's Four Seasons
I'll jump right into the highlights as there are quite a few to cover. Once you've unpacked your bags and know where all your light switches are, be sure to buggy around the resort to get your bearings. There are golf carts available 24/7 for guests to ride, as the property sits on a steep hill and walking can be enjoyable in the humidity.
The private beach, pool and bar area are the places to go if you want to socialize. It's a fairly popular area (although each room has its own private pool), making it a great place to grab lunch and let the day pass.
And when you want to spend some time alone, there's an impressive hidden garden spa on-site, offering luxurious treatments ranging from body scrubs to massages. We spent the afternoon here and both agreed it was the highlight of our visit. Not only are the treatments world class, but the environment is unlike any other spa I've been to. Located in a garden and privately hidden, this massage is worth every penny!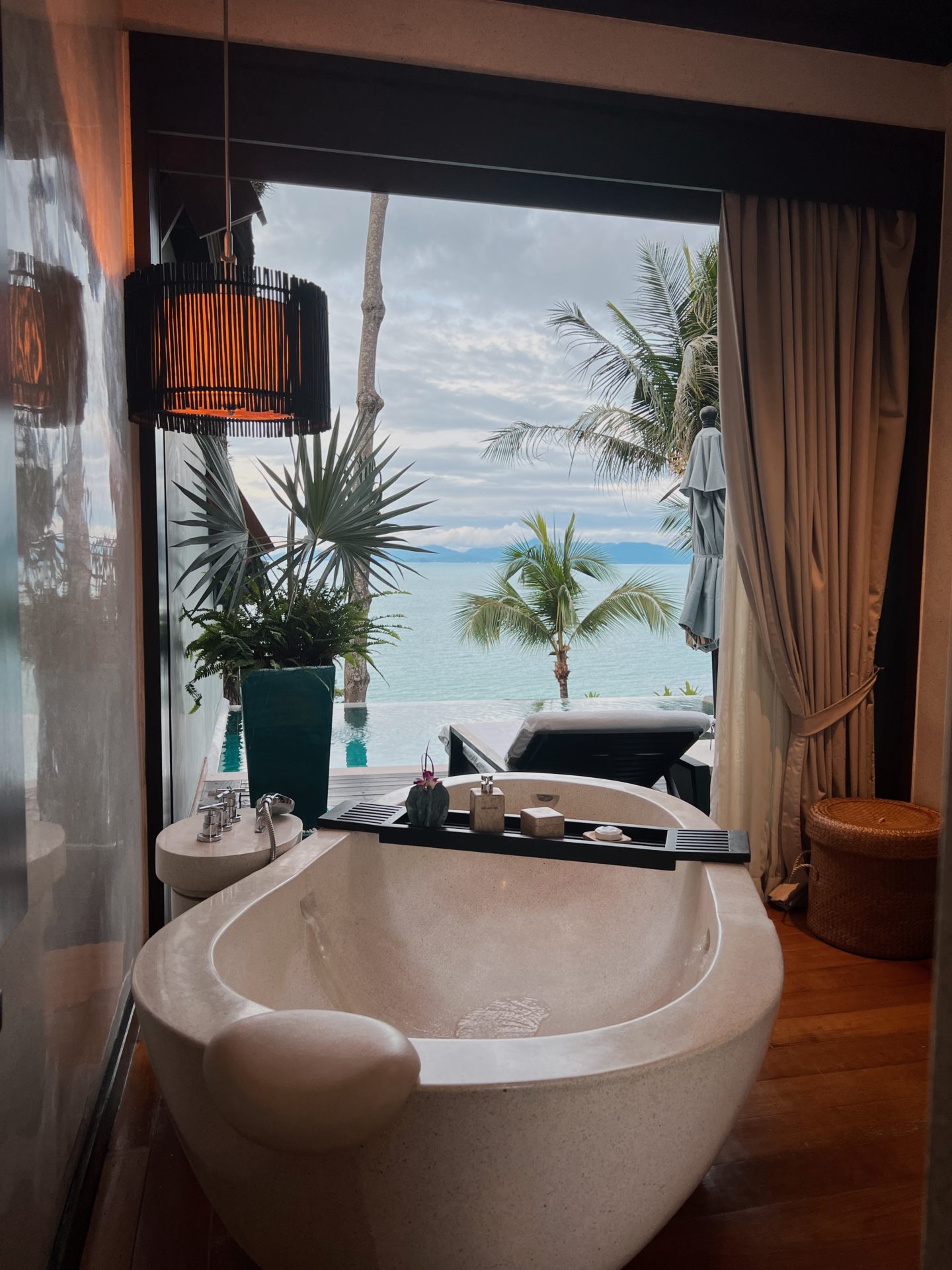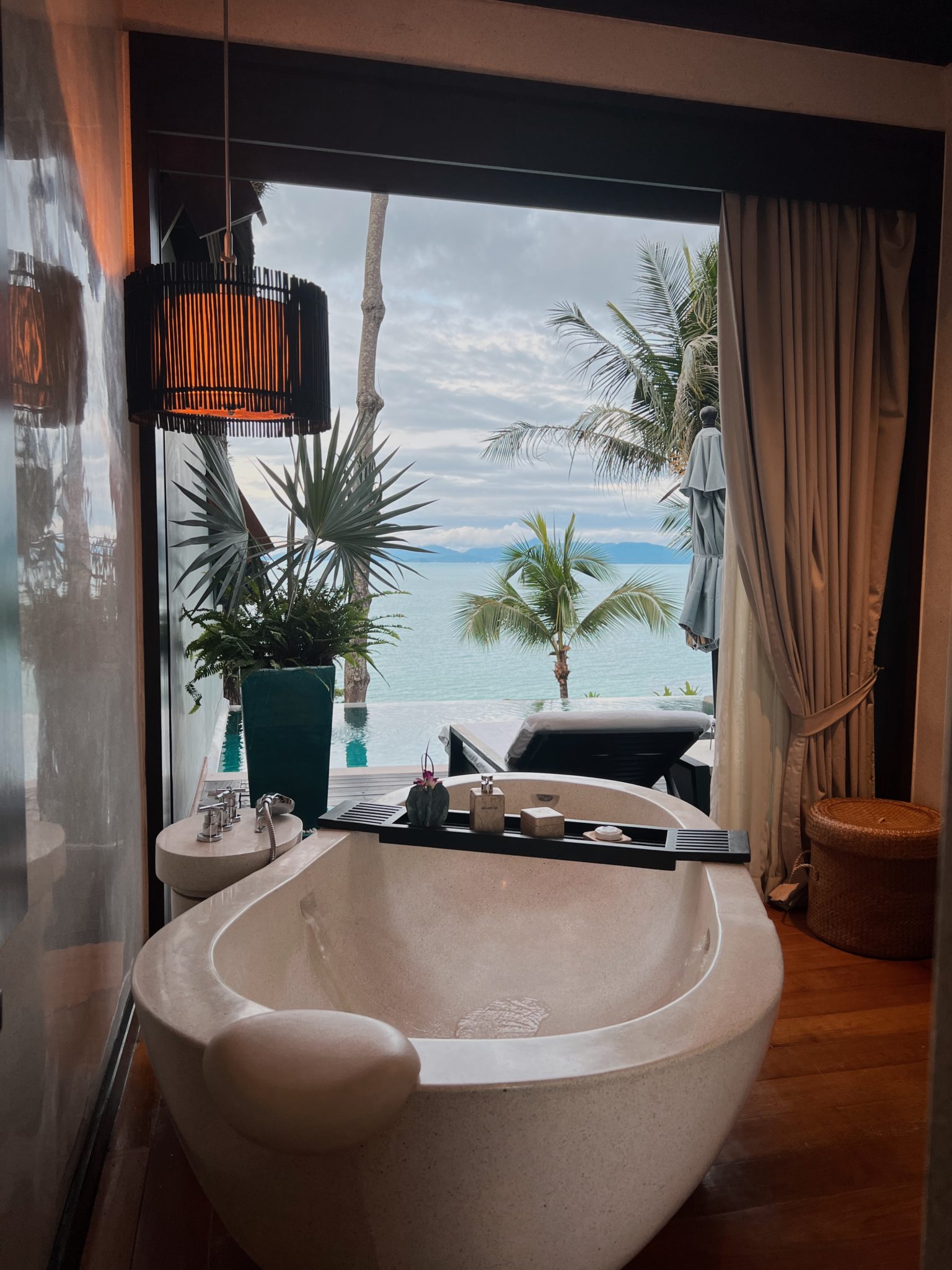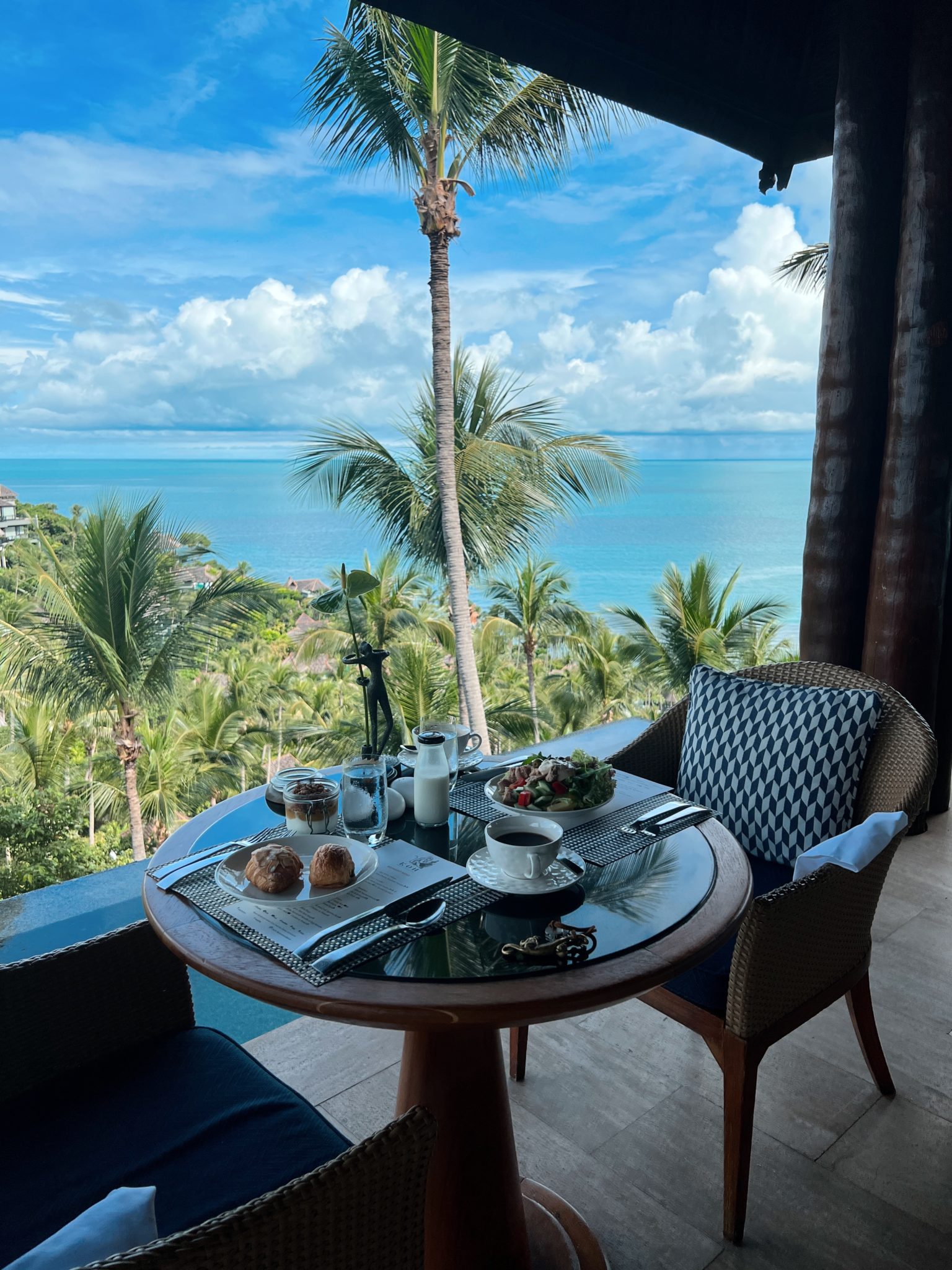 Villas at Four Seasons Koh Samui
As I mentioned before, there is a private pool and large deck area that comes with each room. It can make it a little difficult to want to leave the room, but I'm sure I'm not the first guest to do so. Each room is furnished with a large king bed, a desk area if you need to reply to your emails, a large walk in wardrobe area and a giant bathtub with full ocean views. Happiness!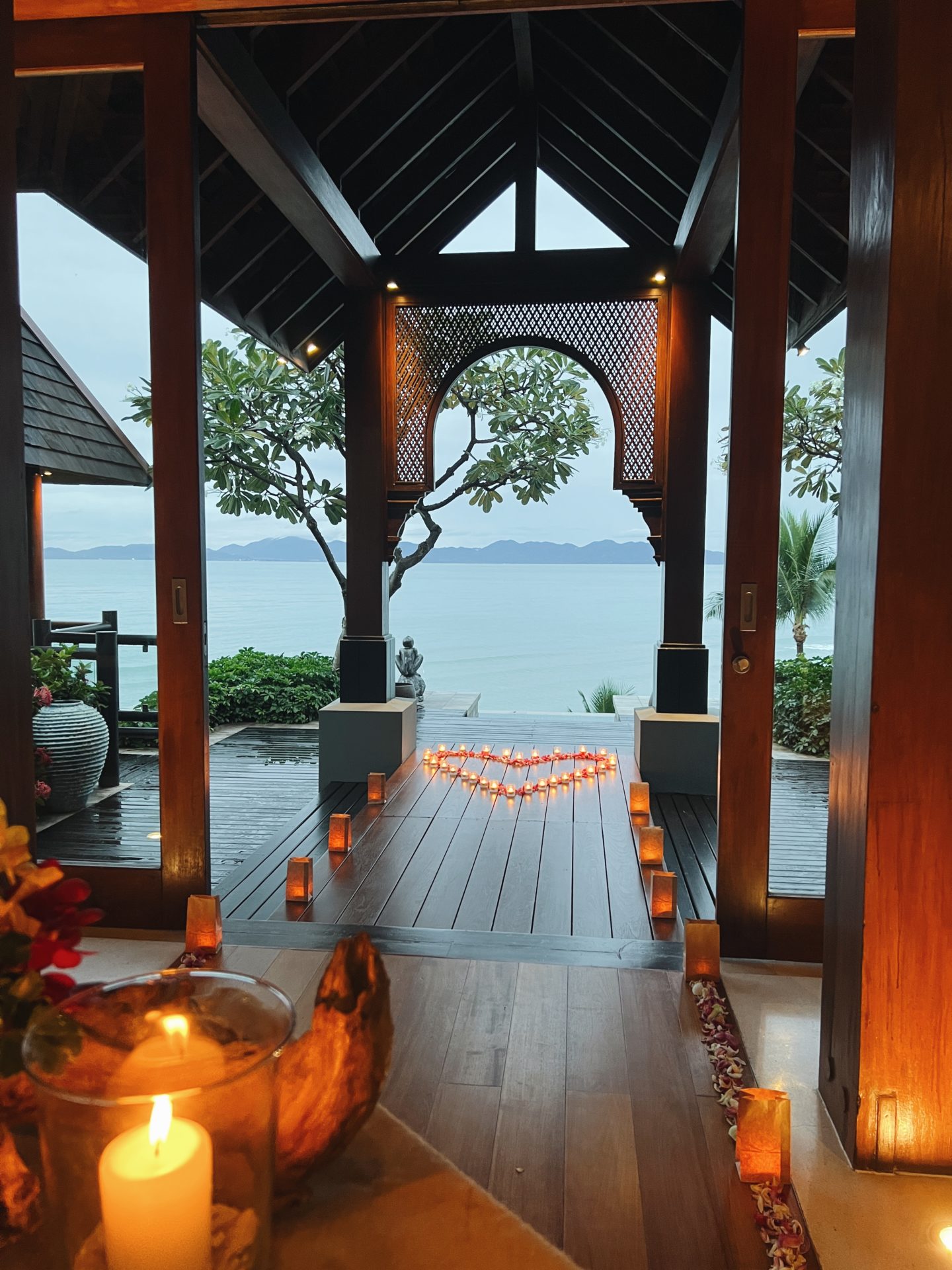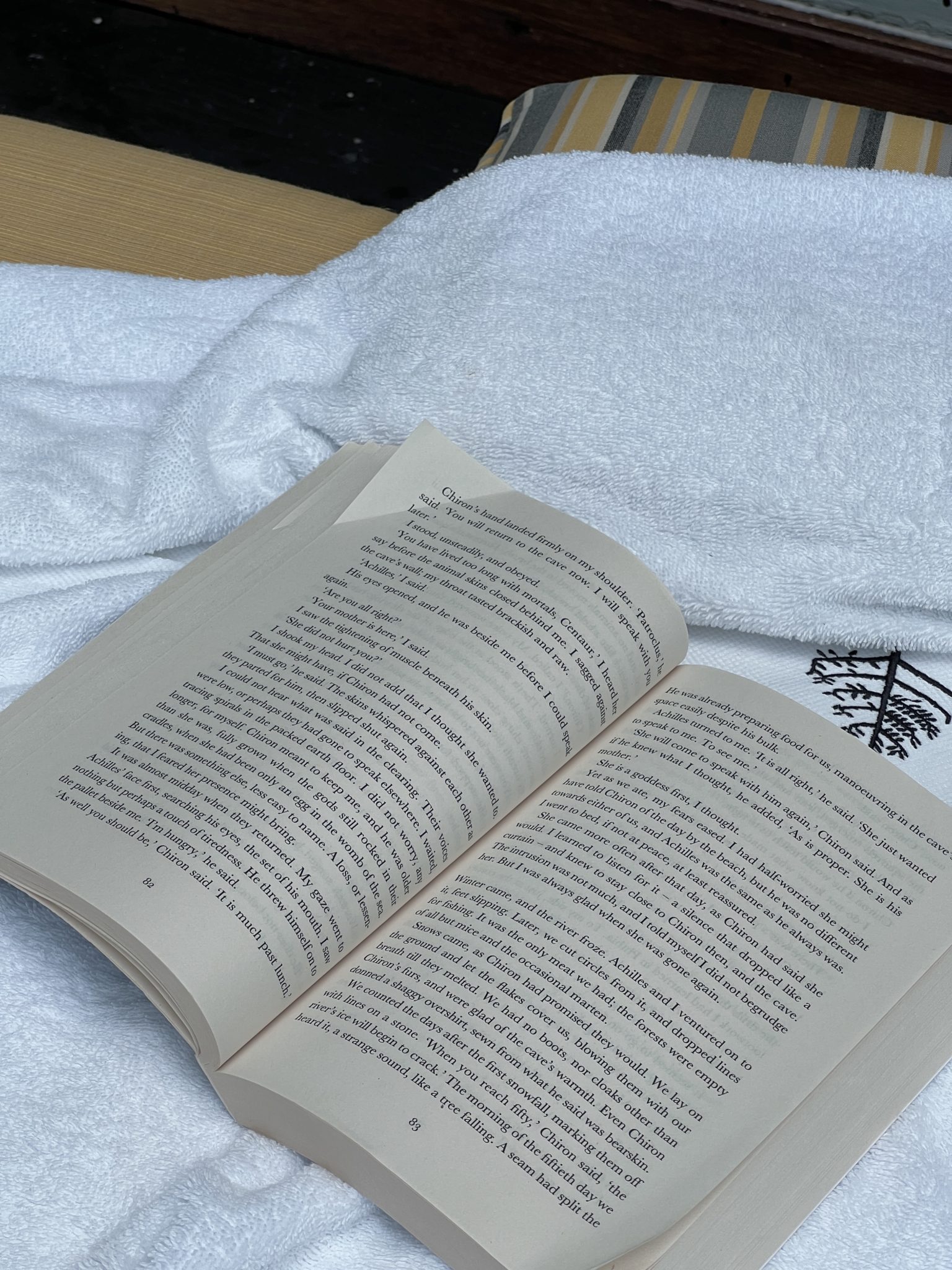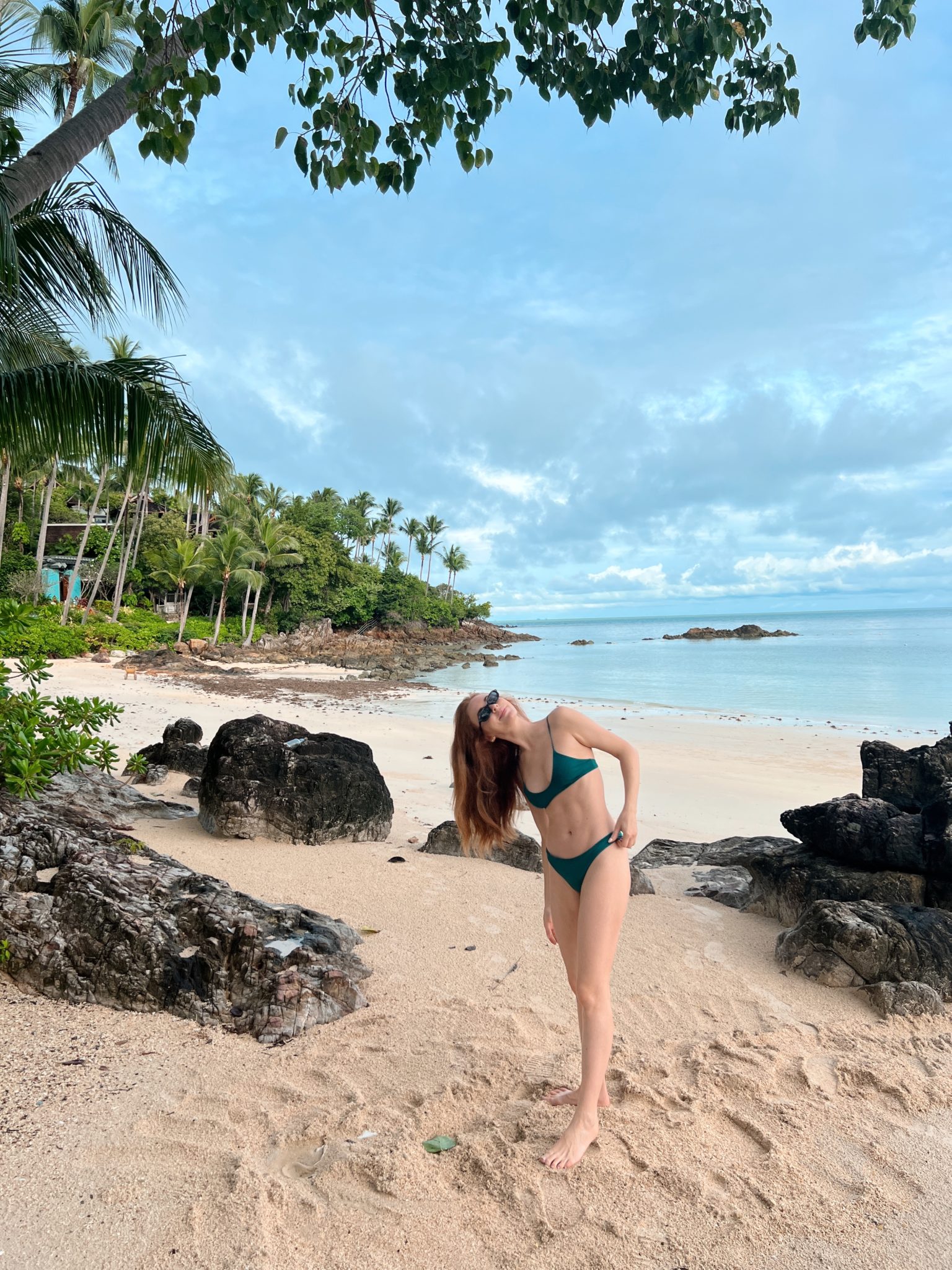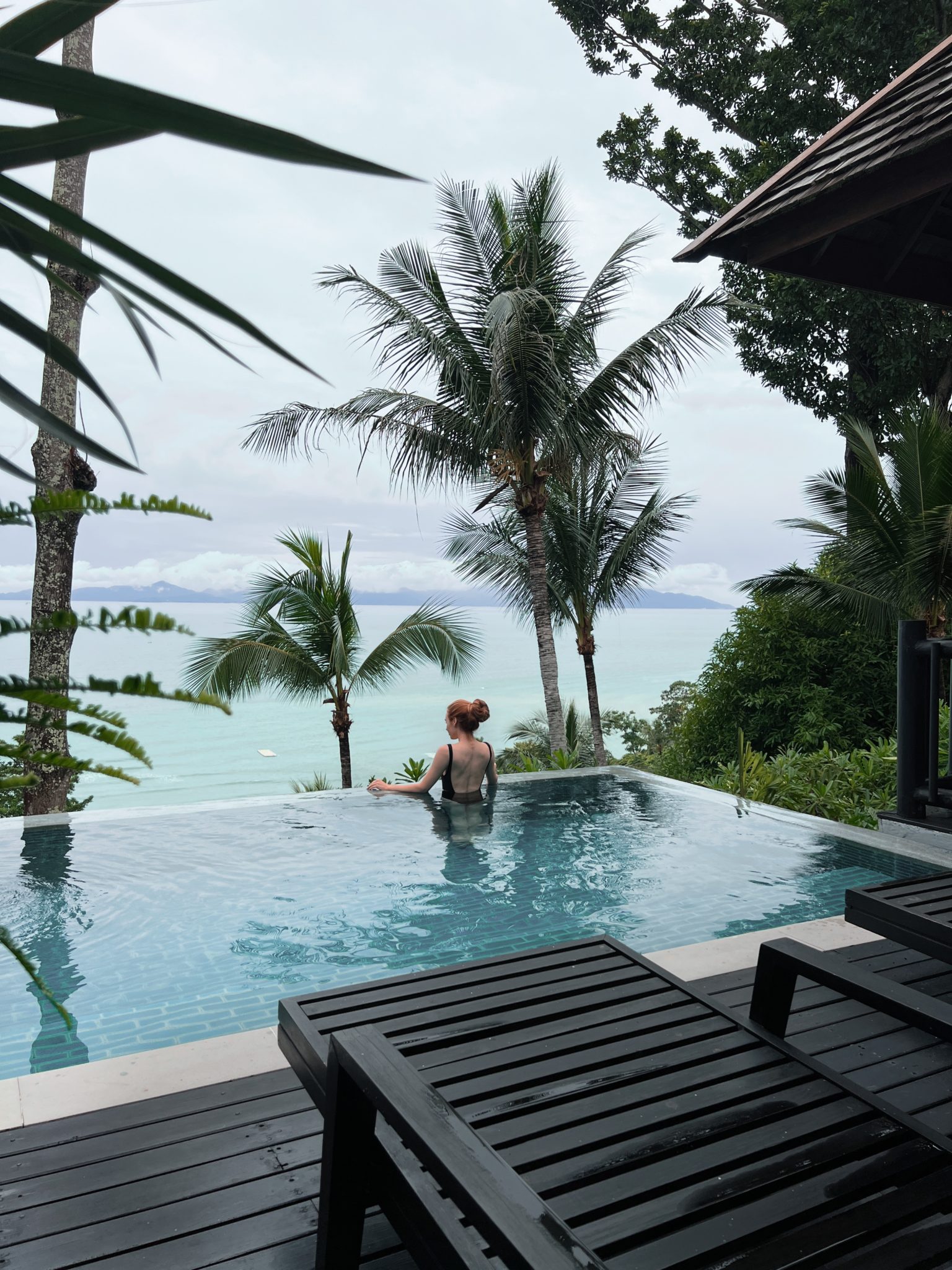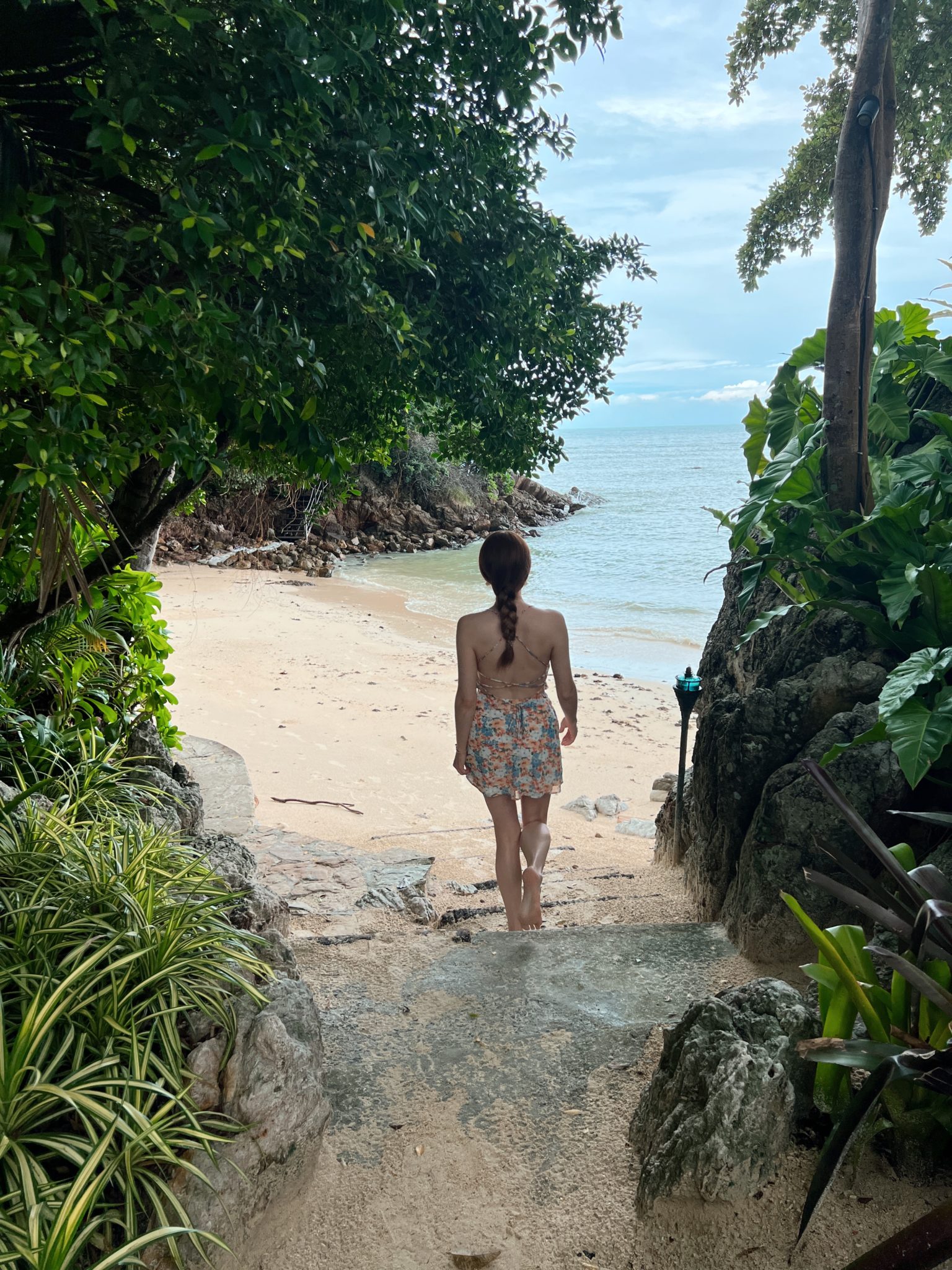 I stayed at the Four Seasons Koh Samui as a hotel guest but as usual all opinions and photos are my own. I write honest reflections about the places I visit in hopes that they will inspire readers to explore further. See more on Instagram.