For as long as I can remember, I have had a love affair with Thailand. In fact, I can probably pinpoint the moment it happened and the affair started. I was nineteen years old when I first visited Thailand. On that trip I went straight to Phuket, spending a few nights in Bangkok on my way back to Australia.
But since that trip, I've been dying to find out more about this country. Specifically, I want to visit Chiang Mai.
One of my closest friends Sophie wrote about her time in Chiang Mai here at World of Wanderlust about five years ago and it was her enthusiasm for Northern Thailand alone that put this city on the map for me.
So when I found myself with an invitation to Bangkok to visit and write about the newly opened Four Seasons Bangkok, I took it upon myself to do the entire trip from it! I booked flights to allow two weeks in the country, finally ticked off all the destinations I've been dreaming of for so long, now the trip is back.
Check in to Four Seasons Chiang Mai
I'll be honest and share that I didn't do too much planning before this trip. I know when we will fly to each new destination (Golden Triangle, Chiang Mai, Koh Samui and Bangkok), but beyond that I have very lax plans. I guess after the last two years of waiting to experience the ride again I'm just grateful for the opportunity to do so. And because of that, I leave our fate in the hands of the destination and what they have to offer once we're there.
As it turns out, there's a lot to do in Chiang Mai as well as a lot to do within the resort itself. The resort is located a twenty minute drive outside of town, making it quite a peaceful oasis to let the time fly by. But of course if you have more than a few nights here at the resort, be sure to take a day trip to Chiang Mai and explore the surrounding area, as there are some amazing temples to visit and my personal favourite, lots of cafes!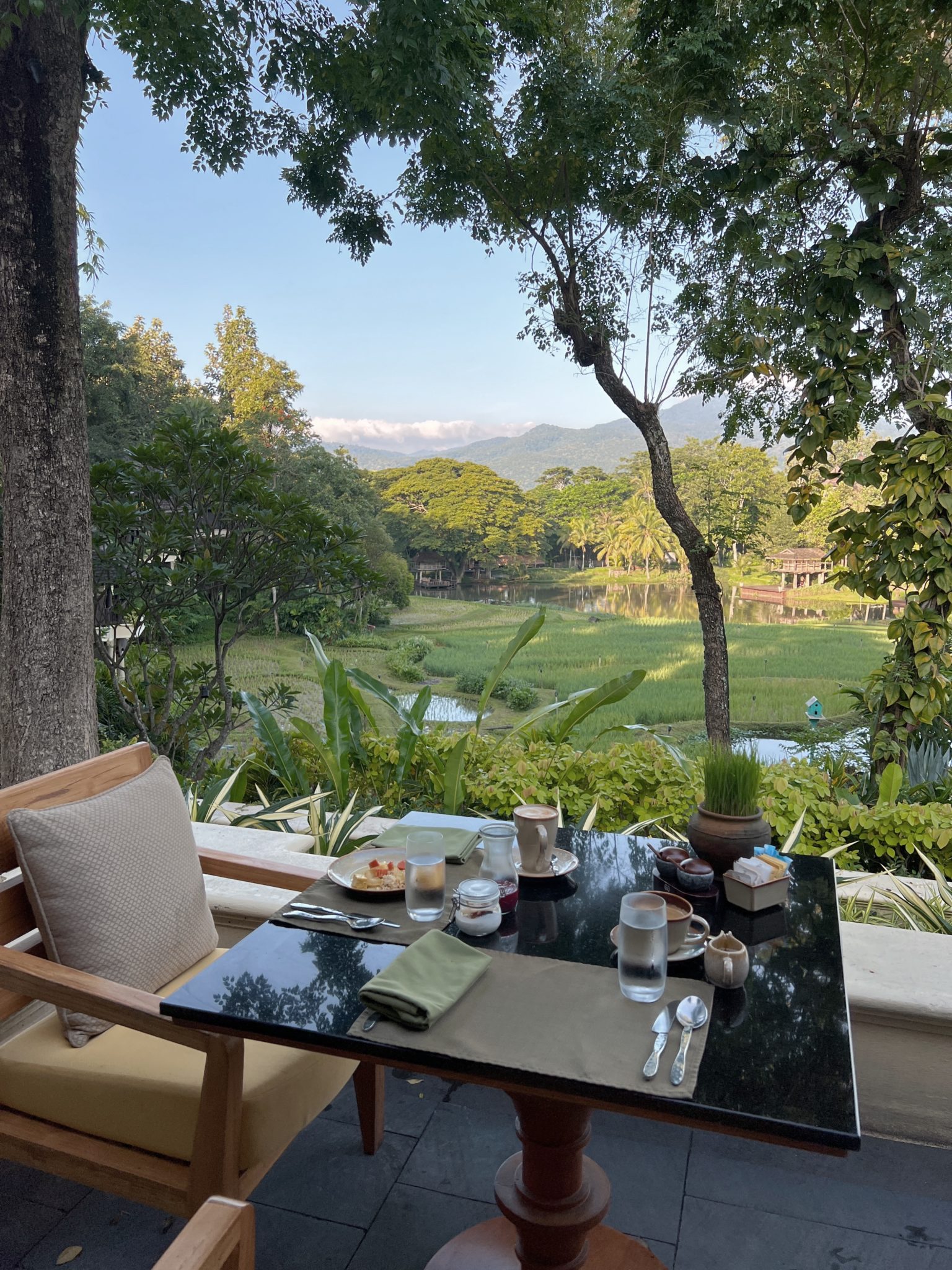 Around Four Seasons Resort Chiang Mai
It's been a long time since I checked into a resort. With the gap in travel for the last two years, that time has been enlarged. But to be honest, I wouldn't consider myself a rest person. I'd rather visit a city and be in the hustle and bustle, or be in a remote area somewhere off the grid. However I was pleasantly surprised by our time in Chiang Mai and having spent a few nights here, can see why travelers prefer the resort setting (especially if you are traveling as a family or in a group!)
The resort has everything on offer – from bicycles to exploring the nearby cafes (I highly recommend the Fleur cafe), motorbikes for rent, yoga classes and even a crystal sound healing experience (which I can also recommend!) There are a number of restaurants on the property also, ranging from more casual fare to a sumptuous six-course dinner, depending on what you're into.
For me, the highlight of our dining experience was dinner in the rice fields, complete with local musicians and private dining on the water. The atmosphere is like something out of a movie, but it's the food that really steals the show! Everything we ate during our time at the Four Seasons Chiang Mai was fresh, full of flavor and locally sourced. So even if you don't stay here, make sure to make a reservation for dinner and enjoy sightseeing around the hotel area.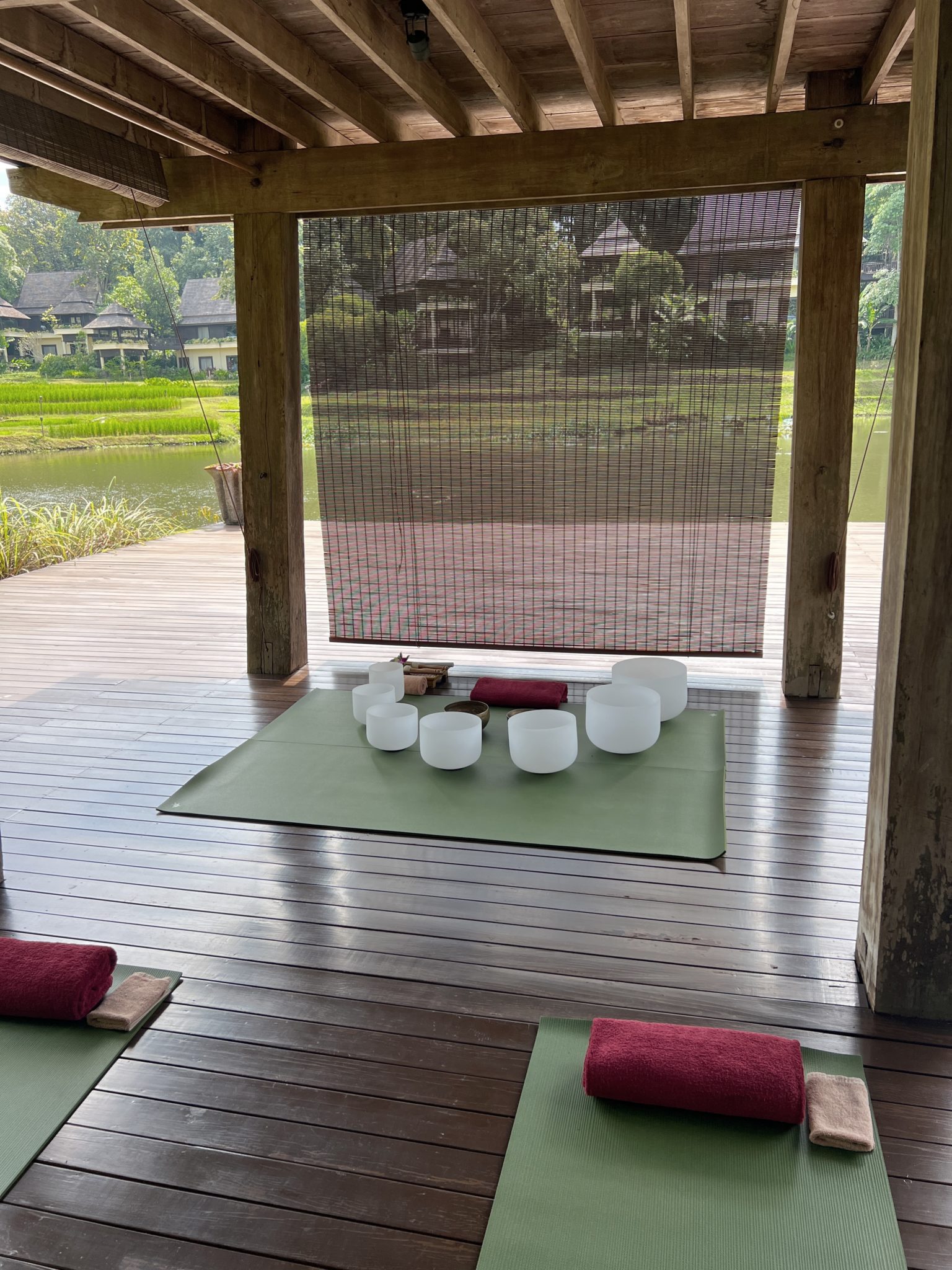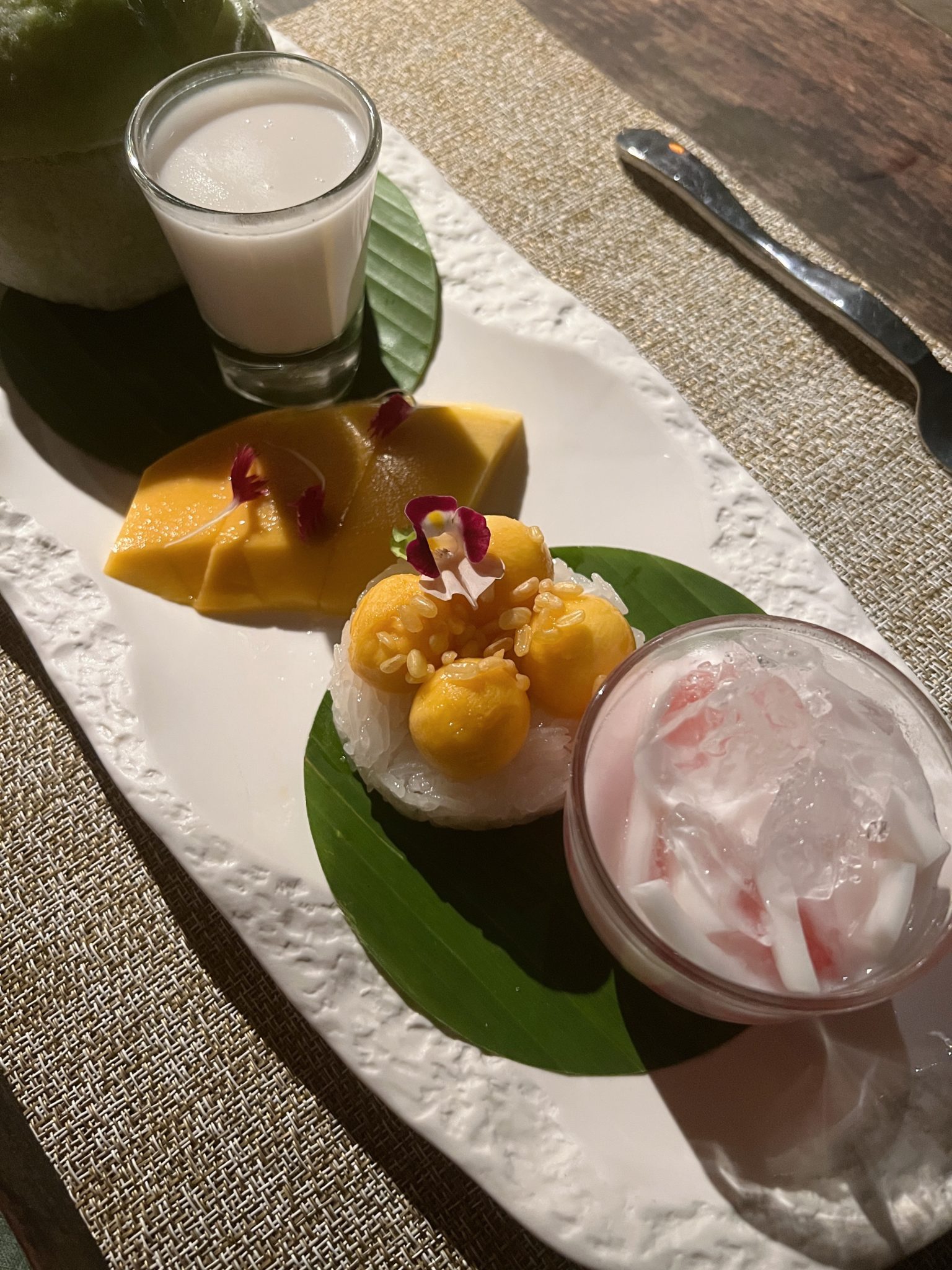 Book your stay
If you're looking for a relaxing escape in Northern Thailand, this is it. Four Seasons Chiang Mai is ideally located just a 20-minute drive from downtown Chiang Mai meaning you get the best of both worlds! Relax by the pool by day and watch the cocktail scene by night.
Visit The Four Seasons of Chiang Mai to book your stay.